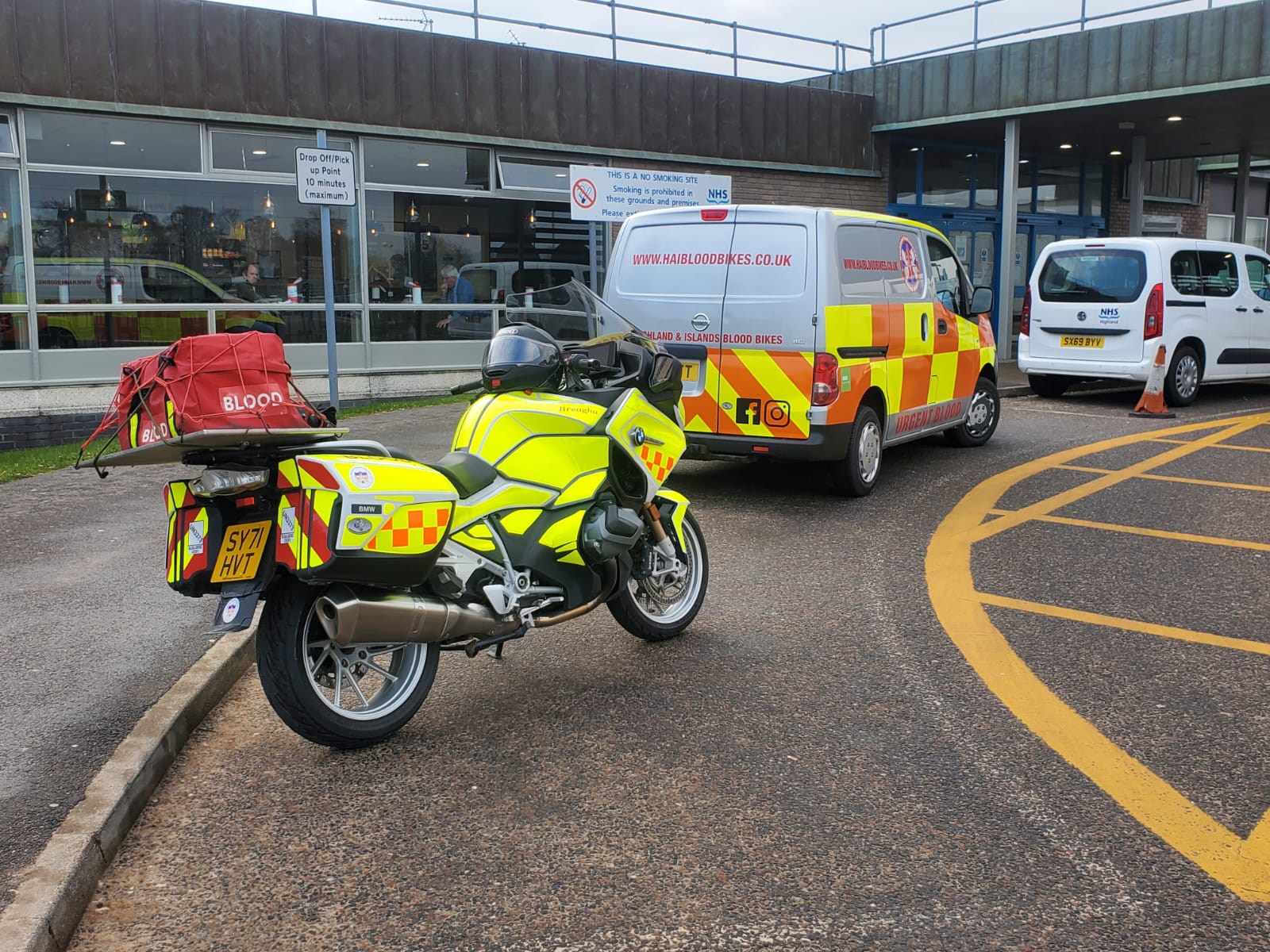 Our unique service
In the remote and picturesque Scottish Highlands, access to vital medical samples and medications for the NHS is often a challenging and time-consuming endeavor. With limited infrastructure and vast distances to cover, the need for a reliable and efficient delivery service becomes paramount.
Picture a scenario where urgent medical samples and life-saving medications are required in distant or remote locations, with traditional transportation methods unable to reach them in time. This delay can have severe consequences, risking patient lives and hampering timely diagnoses and treatments. Furthermore, the burden of arranging transportation falls on the already strained resources of the NHS, further increasing costs.
Enter the Highlands and Islands Blood Bikes. Our volunteer-run charity operates a fleet of specially equipped motorcycles, which can efficiently transport consignments across Highlands and beyond. Time-critical deliveries are made possible as the dedicated riders ensure that medical samples reach their destinations promptly.
Not only does this service provide an invaluable solution to the transportation challenge, but it also offers a significant cost-saving advantage to the NHS. By relying on dedicated volunteers and their trusty bikes, the burden of hiring external couriers or utilizing expensive delivery services is alleviated. This cost offset allows the NHS to allocate their resources more effectively, channeling their budget towards patient care and vital medical supplies.
Thanks to the Highlands and Islands Blood Bikes, the NHS in the Scottish Highlands now benefits from a rapid and reliable delivery service that ensures medical samples and medications are swiftly transported, contributing to improved patient outcomes and enhanced healthcare services for the entire community.