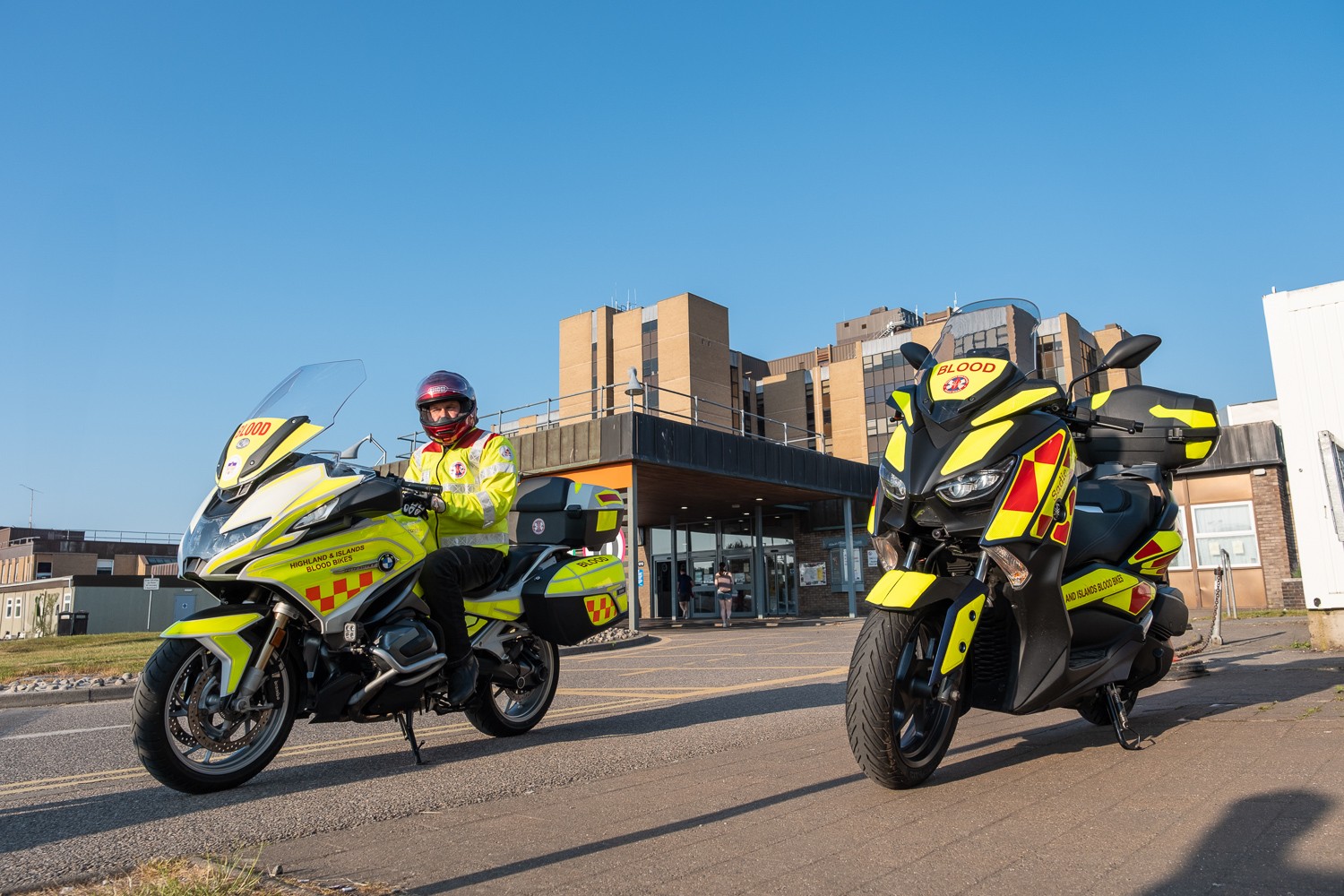 About Highland & Islands Blood Bikes
About Highland & Islands Blood Bikes
Highland and Islands Blood Bikes is a registered charity (SC049345) whose sole purpose is to courier vital medical supplies and samples free of charge for the NHS.
With no funding from the Government or NHS we rely solely on donations and grants, everyone in the Charity are unpaid volunteers so 100% of the money received goes to running our service.
Highland and Island Blood Bikes (HAIBB) was set up and launched in 2019 and has gone from strength to strength. We started with 2 motorbikes on loan from another Blood Bike group and we now boast a growing fleet of 6 Motorbikes a van and 1 car. The area we cover is approx 12,500 sq miles or the size of Belgium!
HAIBB is operational 7 days a week from 0600 to 2000, carrying urgent medical equipment and samples between the Highland's hospitals and other NHS establishments.  This will include taking COVID19 samples to the laboratory at Raigmore Hospital in Inverness as well as working with other Blood Bike groups to provide a free service to the NHS throughout the entire UK.
HAIBB is proud to be a member of the Nationwide Association of Blood Bikes (NABBS) an umbrella organisation which promotes numerous independent Blood Bike groups across the UK. 
Breakdown of Consignments Carried by HAIBB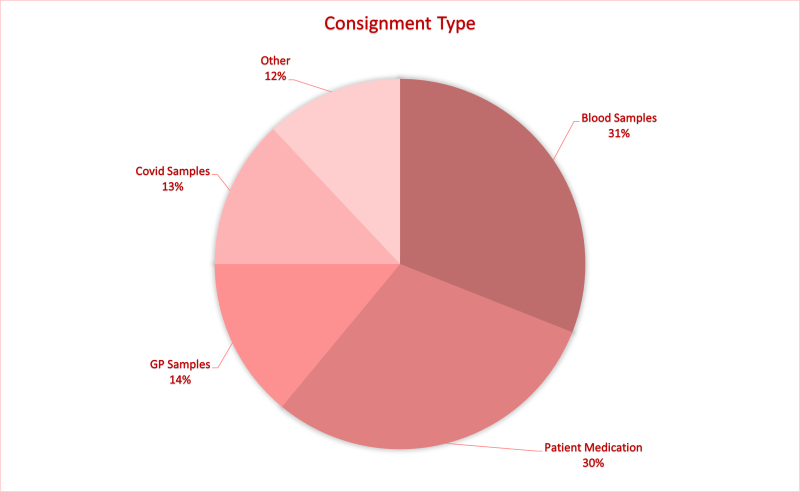 12 months to May 2023